LITTLE ITALY CAFE AND BAKERY
444 W. CEDAR ST.
SAN DIEGO, CA. 92101
TEMPORARY CLOSED: PLEASE VISIT OUR ROASTING WORKS
PHONE: 760 230 6747 EXT. 3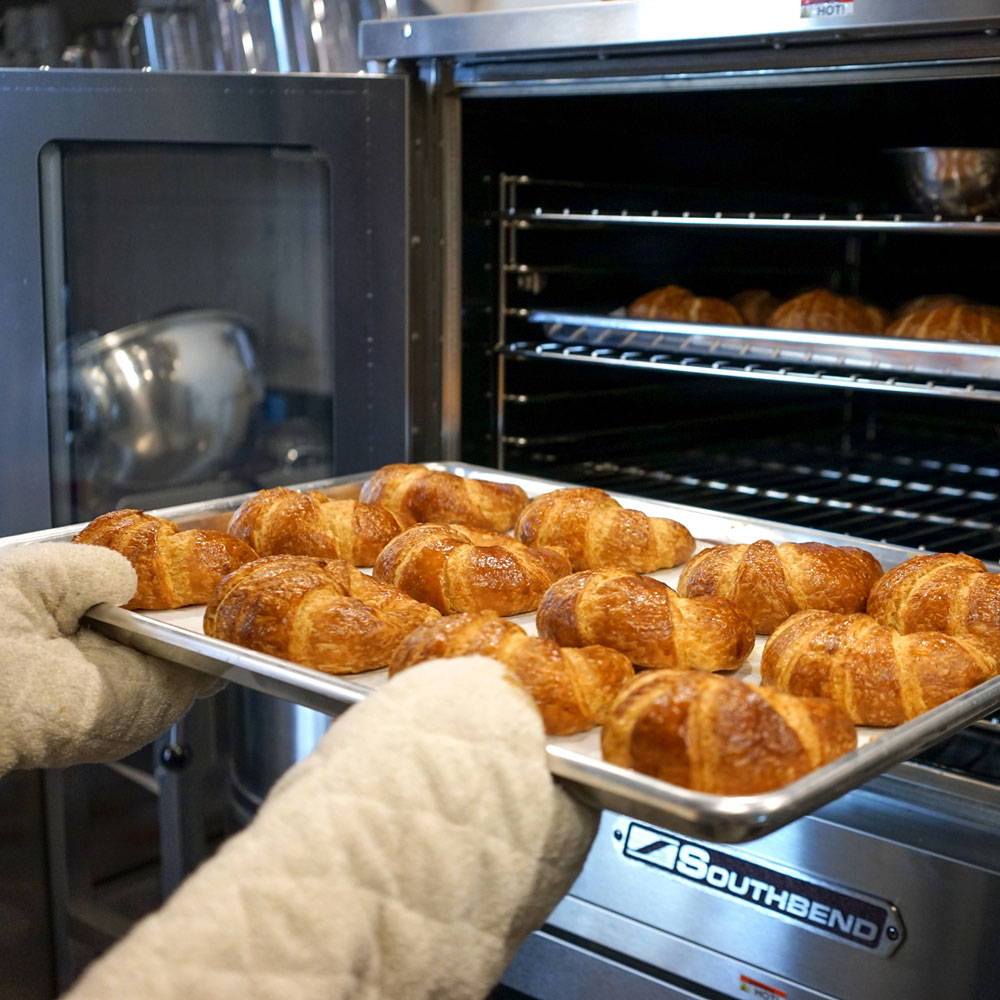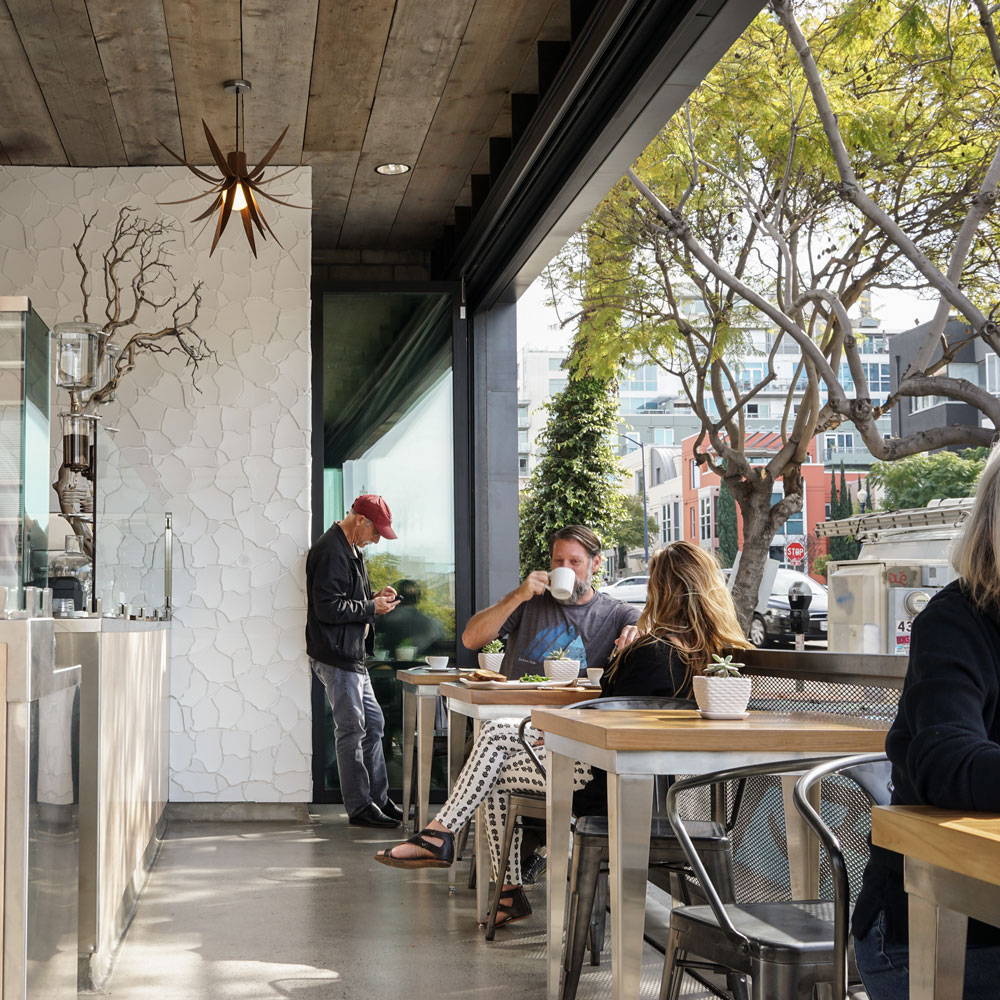 There is something about an older corner in the midst of an established but changing city that makes you ask, "What needs to be here?" The corner of Cedar and Colombia Street in San Diego has constantly been a prominent corner for us. After all, this is, "Little Italy," San Diego. Originally, an Italian fishing neighborhood, now turned into the culinary hub of San Diego, Little Italy continues to be a tight knit urban community while still embodying Italian culture. Since 1953, a small block and redwood building quietly stood on this sun kissed corner. Now after a major re-development, this entire corner has been transformed into an open air and inviting Lofty café and scratch bakery.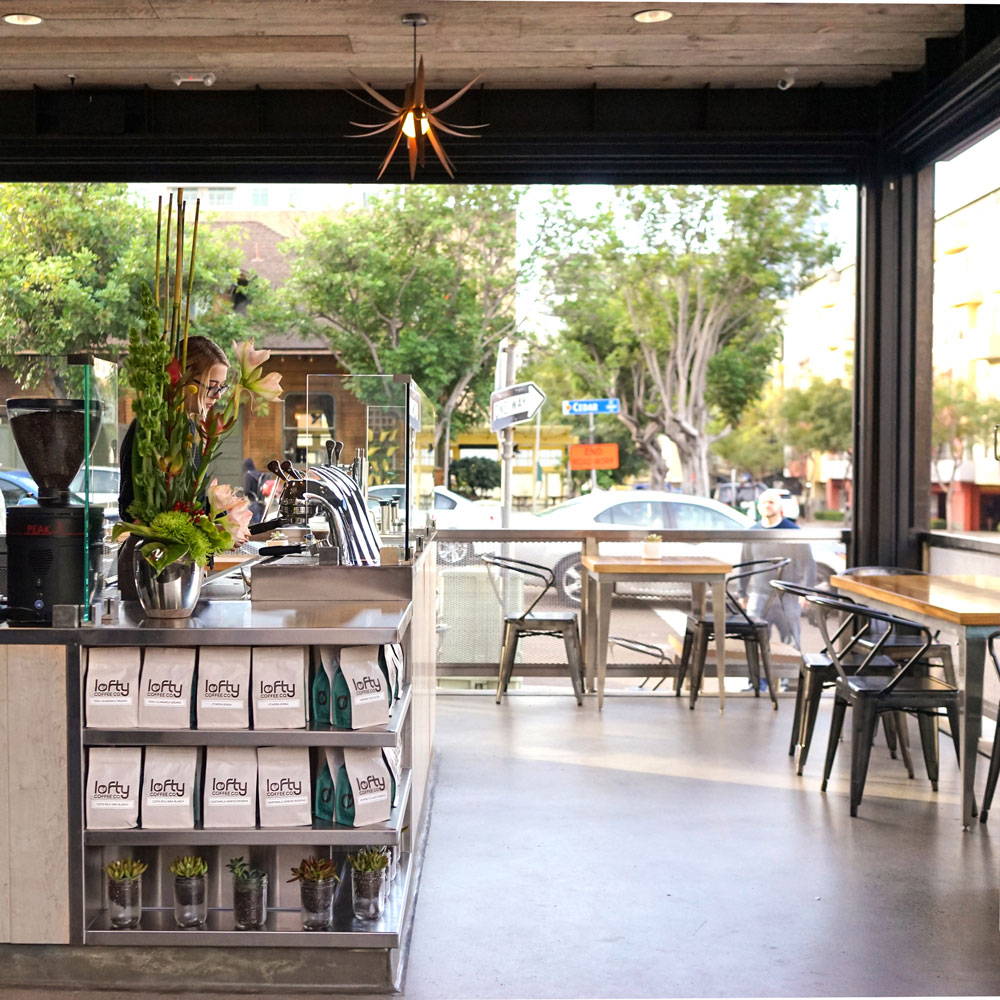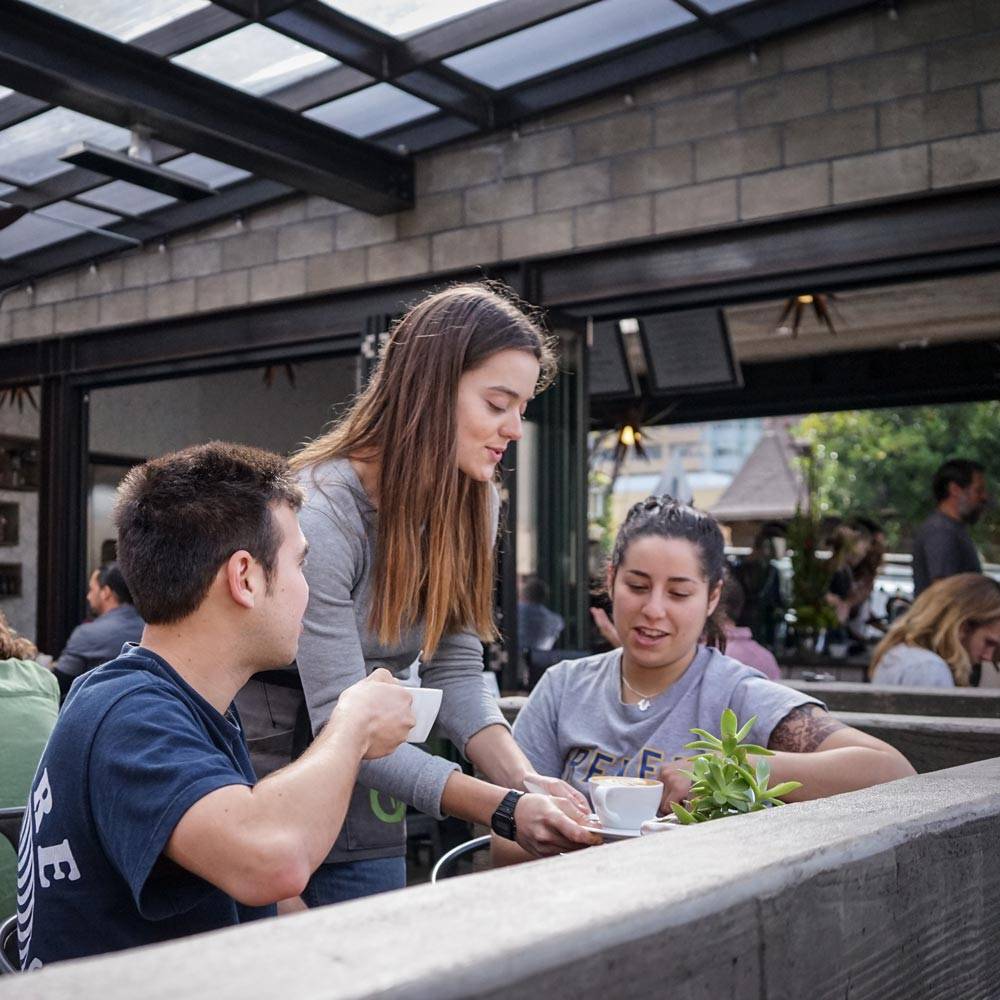 We designed this cafe to take full advantage of our temperate San Diego weather with a wide-open and fluid, indoor to outdoor patio vibe. Our coffee bar is an interactive experience for our guests where all coffee preparation is presented in full view. From the kitchen, we're making our pastries fresh from scratch each morning and are serving our locally sourced, healthy and organic breakfast and lunch menu. So we feel the question of, "What needs to be here?" has been answered for this corner in Little Italy. And we are elated and honored to be a part of this vibrant and historic neighborhood.